Barage de l'eau d'heure
Highline in Belgium is allowed
under covid conditions
. Slackline in parks is allowed if you follow
official guidelines
. Be careful where you install your line in the parks (walkers/bycicles traffic is higher than usual). Contact us for any questions.
Waterline
free accessible
Line details
Bien se couvrir en sortant de l'eau car elle est quand assez froide et spot ce situe à l'ombre. Et attention, il y a quand même une petite marée donc ne laissez rien d'important proche de l'eau
slack, poulies, maillot, grands essuies, musique, hamac et un mini BBQ pour faire la bouffe et c'est efficace contre l'armée de mouchettes située en bordure de plage.
il est plus simple de traverser à la nage pour la 25m (Il y a des orties) et pour la 50+ à la nage sauf si vous avez un kayak.
il y a assez d'arbres donc pas de problème.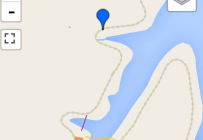 Submitted by
Sadibou Toure
on 09/08/2016.
Last modified:
17 March 2019 à 17h51